011-47019206
info@astelematics.com
Plot no-6, Janak Puri
District centre, New Delhi-110058
Looking for a quality and best solution for your project?
Mission
A.S.Telematics practices TEAM SPIRIT to achieve the customer's satisfaction by focusing on the customer needs and offering better deliverable service solutions. It aims to connect India's best...
Read More
Domain Expertise
A.S.Telematics is a full spectrum Installation & commissioning, O&M , work contract, AMC and spare support provider company which is providing services in Telecom (GSM, CDMA, WLL...
Read More
Why Choose Us?
Who We Are?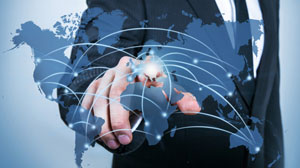 A.S.Telematics Pvt. Ltd. is one of the India's growing companies in the field of Providing Services in the Telecom, Industrial and Power Sectors. A.S.Telematics (A company Incorporated in 1996) promoted by group of professionals having vast experience in Service Sector especially in telecom, Industrial & Power.
A.S.Telematics offers sustained solutions for special customer needs through...
Read More